Testimonials From Our Recent Hong Kong & Shenzhen Mission Trip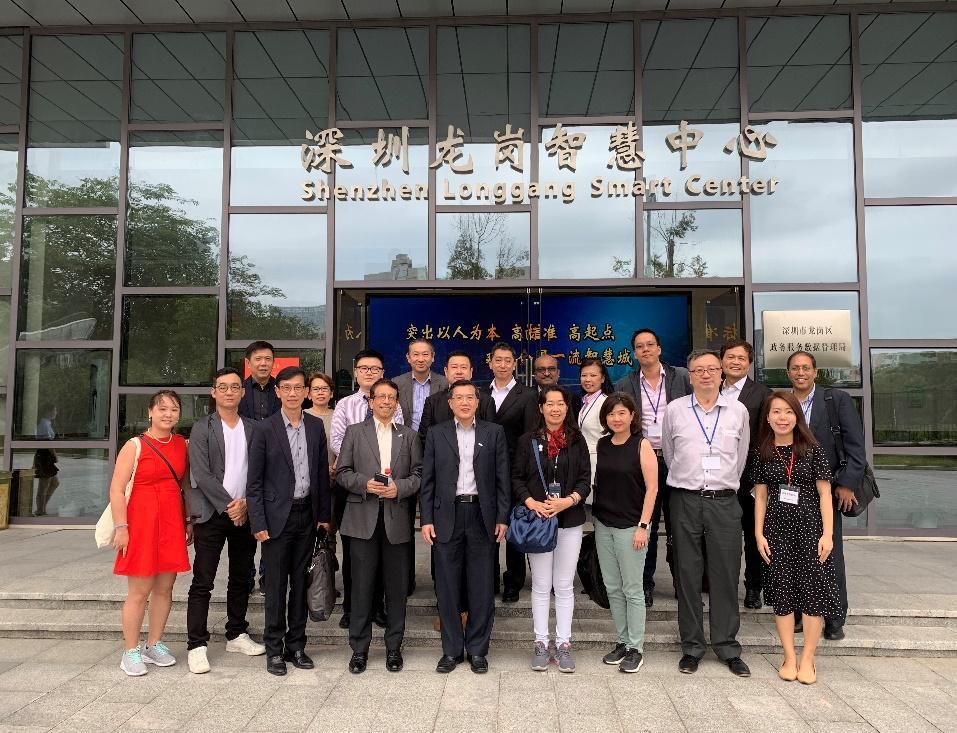 Following the coverage of our recent Hong Kong and Shenzhen Mission Trip, SGTech received several testimonials provided by the participants regarding their experience.
Read more to find out what they had to say!
Conversations with SGTech's Asia Smart Apps 2019 Winners - Tueetor, Findjobs & Smartfuture
Three of our SGTech members were recognised for their innovation at the 6th annual Asia Smart App (ASA) 2018/19 Awards organised by the Hong Kong Wireless Technology Industry Association (WTIA) last month.

This month, we continue our "Conversations With" interviews, SGTech caught up with the founders of Tueetor, Findjobs & Smartfuture to talk about their success, how they are continuing to innovate and plans going forward.
The All-new SGTech Cybersecurity & Data Protection Publication 2019/20
SGTech is proud to announce that after months of anticipation, our Cybersecurity chapter has finally published its 2nd edition of the "Cybersecurity & Data Protection" Publication.
SGTech Hosts Regional Delegates For ASOCIO Plenary Association
From 17 to 19 June 2019, SGTech hosted more than 35 delegates representing 13 regional tech associations, all members of the Asian-Oceanian Computing Industry Organisation (ASOCIO) for the ASOCIO Plenary Association. Read more on the discussions in our coverage!
Bookabus is a bus management and solutions company collaborating with domestic bus providers to expand market opportunities while offering up more options for the end user via the adoption of technology and management solutions. They serve anyone who needs a bus, and anyone in the industry who wishes to pair up with them.
DOXA Holdings International
DOXA is a Fintech setup leveraging Blockchain, Microservices, Cloud Computing and AI, they're building an enterprise SaaS platform for SMEs that will revolutionize the connectivity between buyers and suppliers in their supply chain transaction process, and through that facilitates and accelerates supply chain financing. Their vision is to help SMEs grow their businesses through innovation and technology, by improving their productivity and enhancing their access to markets and partners.
High Vibe is a SG-based social impact business and their first product is the Safe Space app. Safe Space is an on-demand counselling app (online & face-to-face therapy) that aims to solve 2 key problems:
Connecting clients to therapists in less than 5 mins
Digitizing the mental health industry in Asia and increasing the client pool of therapists
Powering Singapore for over two decades, Sembcorp is a leading energy, marine and urban development group, operating across multiple markets worldwide. Providing solutions across the energy and utilities value chain, it has a balanced energy portfolio of over 12,000 megawatts, including thermal power plants, renewable wind and solar power assets, as well as biomass and energy-from-waste facilities.
With a strong commitment to sustainability, Sembcorp has been steadily growing its renewable energy business, and has over 2,500 megawatts of wind and solar power projects across Singapore, China and India. In Singapore alone, they have one of the largest solar power portfolios with over 125 MWp in capacity.
Websparks is a full-service web solutions company based in Singapore. Websparks has built up a strong portfolio spanning over 225 happy clients, including clients within the government agencies, healthcare and education. An ISO certified company, they have demonstrated their commitment to quality and can provide services that exceed their client's requirements consistently.